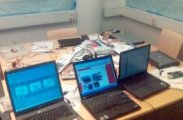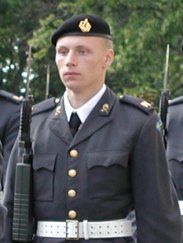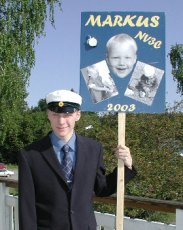 Education
Below are some information about my studies.
Royal Institute of Technology (KTH)
2004 -
Information and Communication Technology (270hp)

Courses I have taken:
Modern Methods in Software Engineering
Logik
Webbserverprogrammering med Java
Concurrent Programming
Compilers and Execution Environments
Operativsystem
System Modelling and Simulation
Embedded Systems
Muntlig och skriftlig framställning
IT-projekt, del 1-metod
Elektromagnetism och vågrörelselära
Programming Concepts and Techniques, Advanced Course
Datorkommunikation och datornät
Matematisk statistik
Fysikens grunder
Analytiska metoder och linjär algebra II
Datorteknik
Datalogi
Digital elektronik
Diskret matematik
Analytiska metoder och linjär algebra I
Engineering Fundamentals
P 4 - Skaraborg Regiment
2003 - 2004
Military service, gruppchef, Skövde
See images from "lumpen".
Västergårdgymnasiet
2000 - 2003
Naturvetenskapsprogrammet, inriktning matematik-data, Södertälje
Pershagenskolan
...
New courses
External links